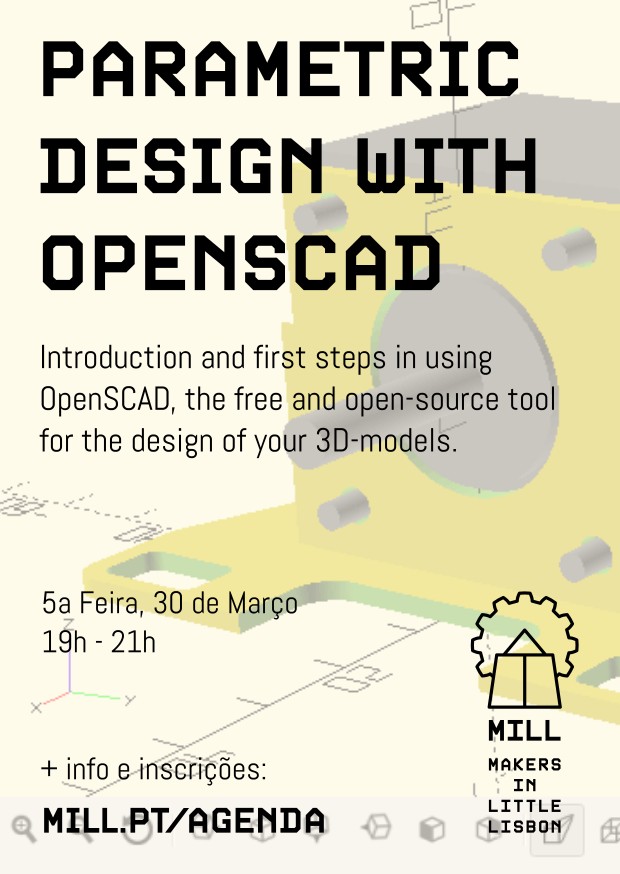 This event has been postponed, the new date will be confirmed soon.
– – –
OpenSCAD is a free and open-source tool for 3D modelling by programming.  Using by its simple scripting language, you can easily create parametric 3D models suitable for 3D printing.
In this presentation and workshop, you can learn how OpenSCAD works and experiment with making your first models.
Participants must bring their own laptop with OpenSCAD installed, available here for Windows, Mac OS or Linux: http://openscad.org/downloads.html
The event will be in English, presented by Hans Boden.
Location: MILL – Makers in Little Lisbon
Date: Thursday, March 28th 2023. 19h-21h  New date to be confirmed soon.
Registration: Free