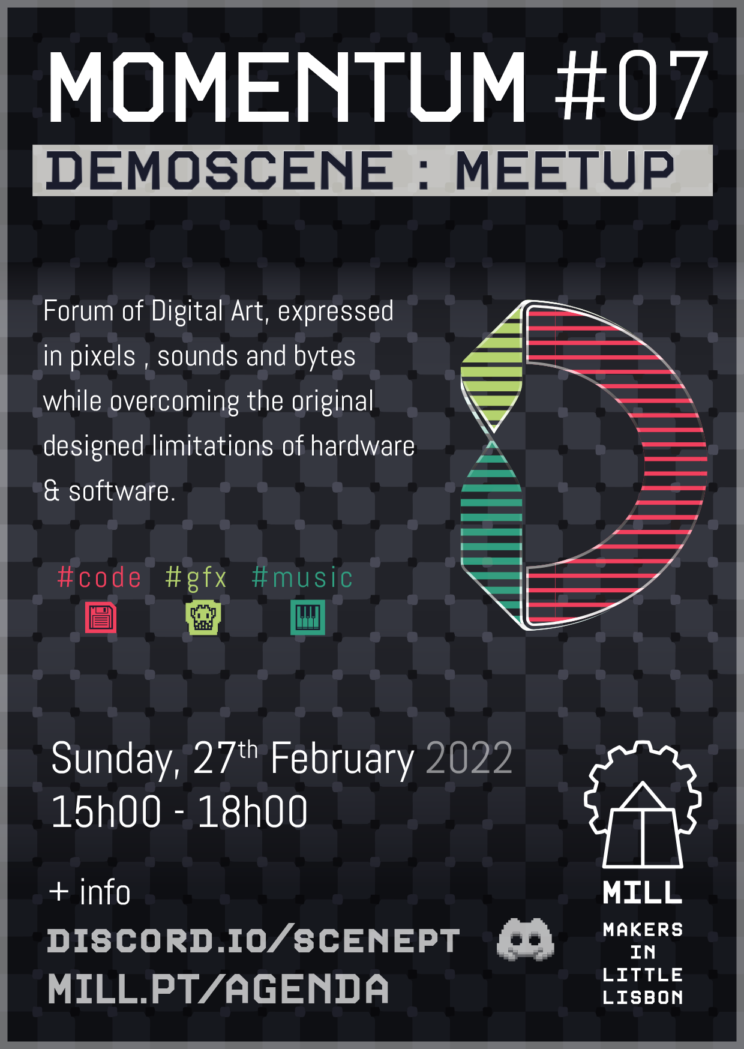 Forum of Digital Art, expressed in pixels, sounds and bytes while overcoming the original designed limitations of hardware
& software.
+Info: DISCORD.io/sCENEpT
EVENTO GRATUITO! Entrada Livre!
Data: Domingo, 27 de Fevereiro entre as 15 e as 18h
Local: Mill Makers In Little Lisbon (Click para aceder ao google maps)
Devido as restrições da Pandemia o uso da máscara será obrigatório.
Due to pandemic restrictions, the use of the mask will be mandatory.