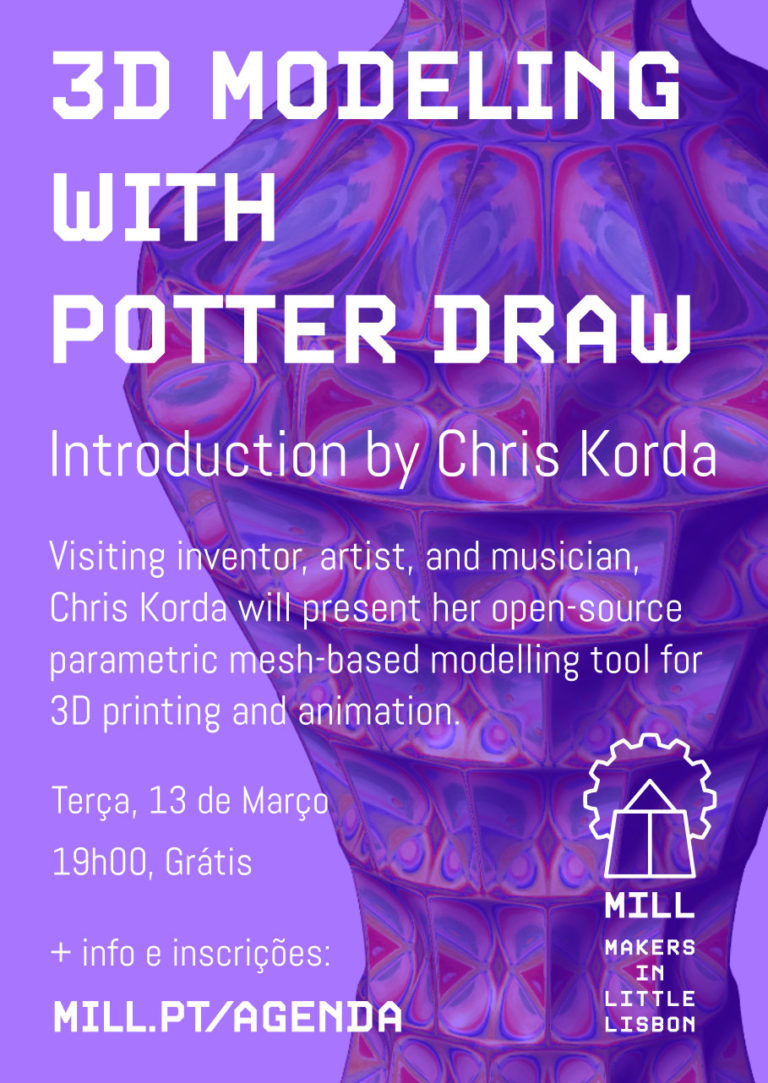 We are very happy to welcome artist and tool-maker Chris Korda, to present her open-source 3D modelling tool Potter Draw, designed for creating cylindrical forms suitable for 3D printing and pottery, as well as animated forms and textures.
Join us for an introduction to this freely available tool, and to hear more about Chris' work and experiences.
---
PotterDraw is a free 3D software application for designing and visualizing pottery. It's useful for creating cylindrical shapes such as pots, flasks, vases, bowls, plates, cups, glasses, goblets, or anything similar. The outer wall of the pot is drawn using a spline, which consists of one or more curved or linear segments. The inner wall is generated automatically.
potterdraw.sourceforge.io/index.html
---
Chris Korda is an inventor, artist, and musician, and most recently the developer of PotterDraw, a free, open-source software that lets you easily design pottery for 3D printing in full color. In order to create a diverse range of digital art, Chris has invented many unique interfaces, including an AI-enhanced musical instrument (ChordEase), a polymeter music sequencer, and specialized VJ software. Chris is best known for neo-dadaist conceptual art and culture jamming (The Church of Euthanasia), and as a composer and performer of electronic dance music (on the International Deejay Gigolo label). Chris has also developed software professionally for over 35 years, including 18 years in the 3D printing industry, designing firmware, communication protocols, and desktop software for color 3D printers (at Z Corporation, now 3D Systems) and for large-format 3D printers (at Viridis3D, now EnvisionTEC).
---
This event is free, and registration is not required. 🙂
Evento gratuito, não necessário inscrição. 🙂